We've been working closely with the National Justice Museum in Nottingham from the early days of S.H.E.D. In 2020 and 2021 we've had a great time taking over their courtyard space, joining the museum in extending its footprint, creating a place for cultural exploration, artists and creative activities.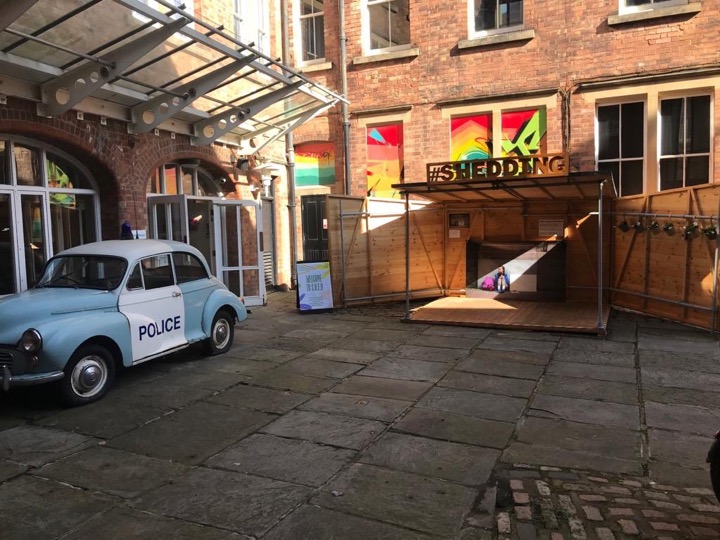 In August 2021 we collaborated with the museum on Protest S.H.E.D – creating a space for young people to talk about their opinions and hopes on justice and protest and for these to shape future work at the museum.
"Working in partnership with the National Justice Museum we have created a unique space for conversations with people about justice, the law and protest. These conversations are both urgent and necessary; for the future care of our planet and for society. Welcome to protest S.H.E.D. Shed is a conversation starter – shedding preconceptions about people and place."
Dr Rhiannon Jones. Creative Director and company founder Designing Dialogue CIC (S.H.E.D)
Take a look at the programme of events we hosted in our brochure and see the highlights in the video below.
"It was a privilege to be a part of S.H.E.D's panel discussing such important subjects. Young people are the future and now, as much as ever, it's vitally important to ensure that they feel heard and that their opinions matter. S.H.E.D is a truly fantastic project and would urge everyone to take the time to learn about the invaluable work that Rhiannon and the rest of the team are doing."
Sam Crawford, Head of Business Development at Notts County Foundation
https://www.nottscountyfoundation.org.uk/notts-county-foundation-take-part-in-the-s-h-e-d-protest-programme/
In February 2022, we hosted a S.H.E.D / CivicLAB panel in partnership with the museum, talking about the role of justice and protest in creative placemaking with young people. You can find out more about who was part of the panel here.
More recently in August 2022, we worked with #NJMIdeas on a new Project Lab display to celebrate our partnership. The exhibition shows fragments of our co-produced events, centred on the shared values that brought us together. #NJMIdeas is all about exploring the museum's collection openly and creatively with people to shape co-produced exhibitions and activities that matter to their visitors. We had a beautiful response from the public to our exhibition and now have a town of tiny S.H.E.D structures!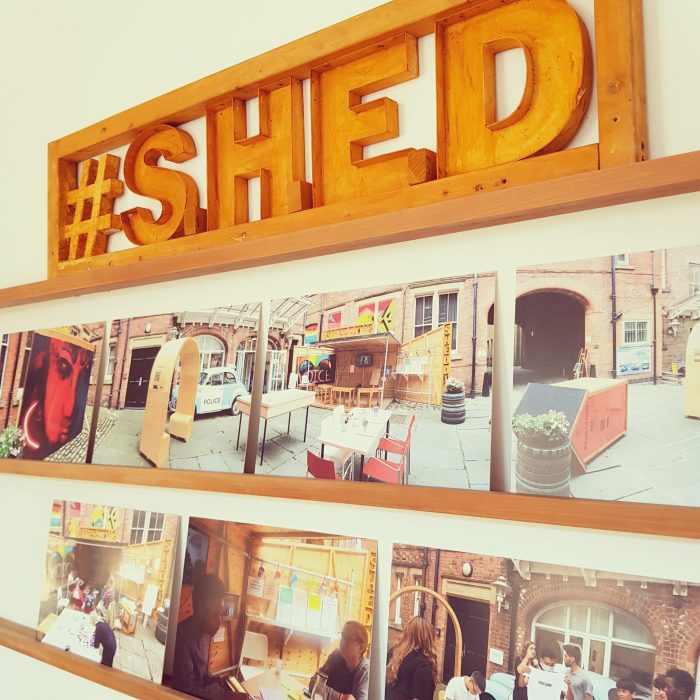 Marking the end of our exhibition, the National Justice Museum also took our PODs out to King Edward Park for a day of connecting, drawing and making as part of their Freedom Project. The pictures say it all – a wonderful day with wonderful people!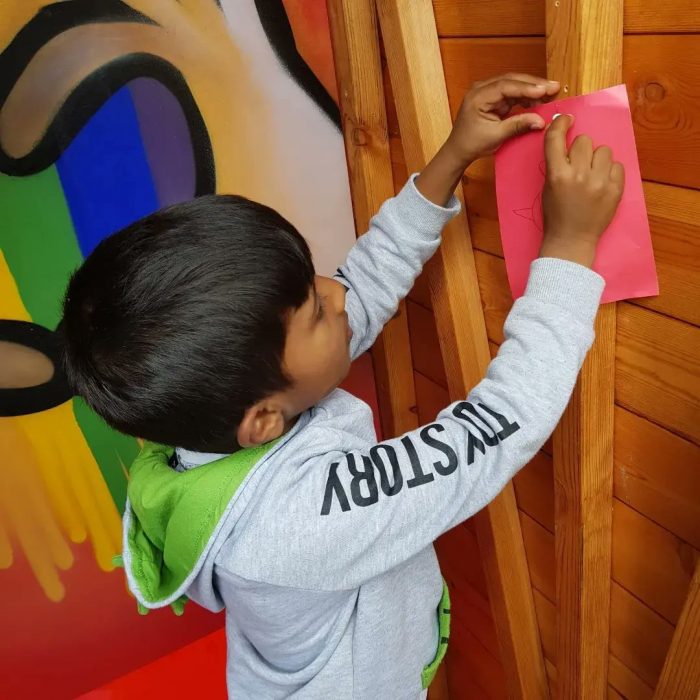 Our partnership will only keep growing, so watch this space!