Since our launch in 2019, S.H.E.D has toured to schools and visited arts and cultural festivals across the UK, providing a platform for emerging and established practitioners and artists.

It has been a performance space at ThisIsDerby, a vibrant event held in Derby City Centre in July 2019 to celebrate the talents and achievements of young people, which attracted 1500 visitors.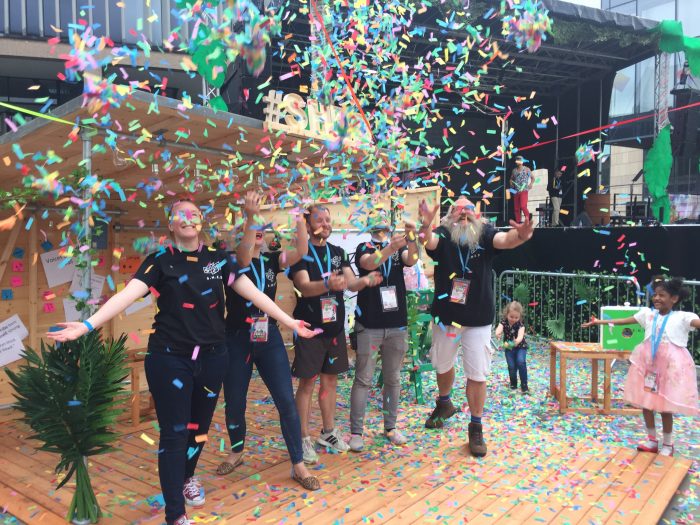 It has supported the artistic community by becoming an outdoor venue for national touring theatre makers bringing their work to the regional festival Departure Lounge. S.H.E.D has been used to showcase 18 international filmmakers curated with TransnationalDialogues, and delivered four research events. The S.H.E.D team have also given talks at CHEAD and InDialogue, engaging with the international research community. 
It was transformed into a performance space for Pincheck&Smith's A Seventh Man at Nottingham Contemporary for InDialogue and Nottingham Playhouse for Amplify. Take a look at the clips below!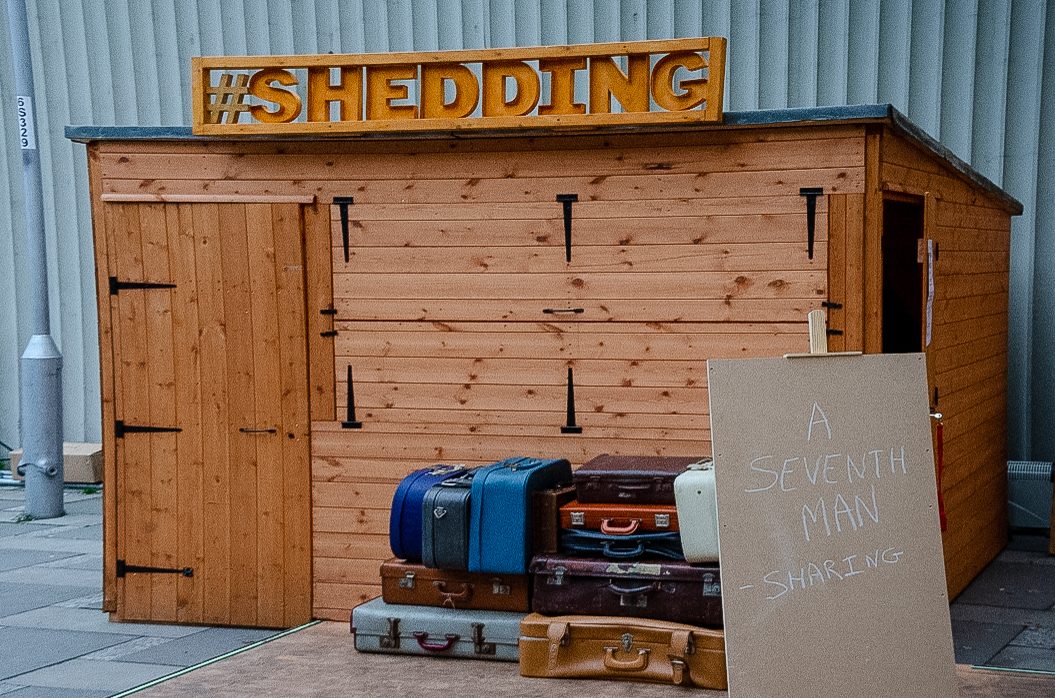 S.H.E.D also went on the road as part of a major school tour for ThisisDerby:Reimagine – engaging with more than 1,351 children in Derby to increase their access to essential life skills. Activities that took place in the S.H.E.D included arts, theatre and music activities, movement sessions exploring fairy tales and carnival arts making sessions.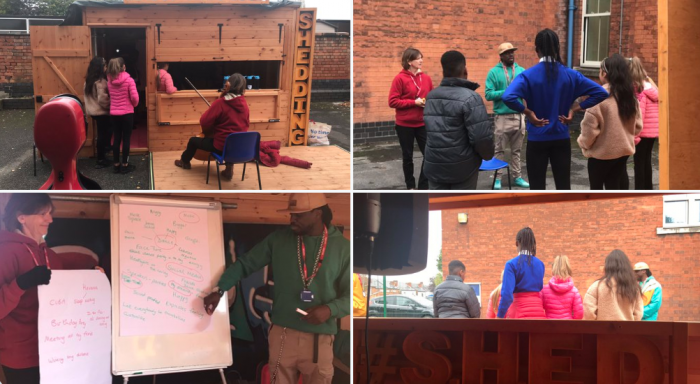 2020 and beyond
2020 has been a year of research and development for new projects, with Rhiannon successfully securing Arts Council England funding. The team are currently working on over 10 different projects and initiatives with a wide variety of exciting partner artists and organisations – Derby County Community Trust, National Justice Museum, Buxton Heritage Trust, The Highrise Project, CHEAD, OneConversation, The Gramophones, Pinchbeck & Smith, Sam Beckett Jr, DESIS and more.

S.H.E.D has been a base for research into education reform and on the August bank holiday weekend, we even got out on the road again to the National Justice Museum for a special exhibition on young people, protest and privilege.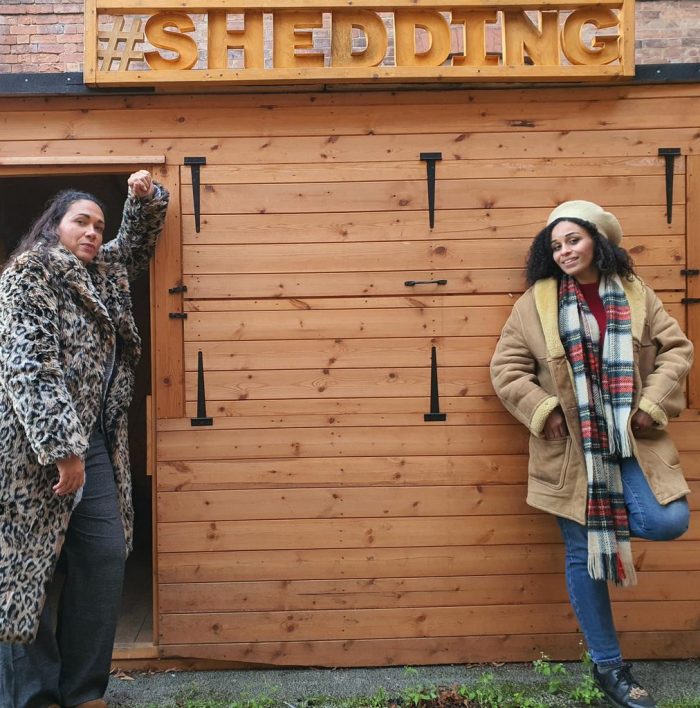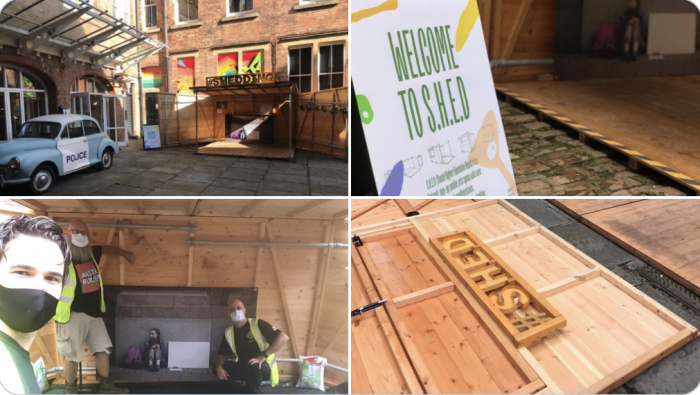 Post Covid-19, S.H.E.D will have an even greater role to play in supporting communities, towns and cities with the provision of a unique space to support the arts ecology where venues have sadly had to close their doors. It will provide artists and communities with the opportunity to come together, to create and to be in conversation with one another.
S.H.E.D continues to develop its rubric configurations to support social distancing measures, acting as a radio broadcasting centre of 'lockdown stories' and working on ways to construct S.H.E.D for small S.H.E.D 'bubble' engagements with cultural activity.