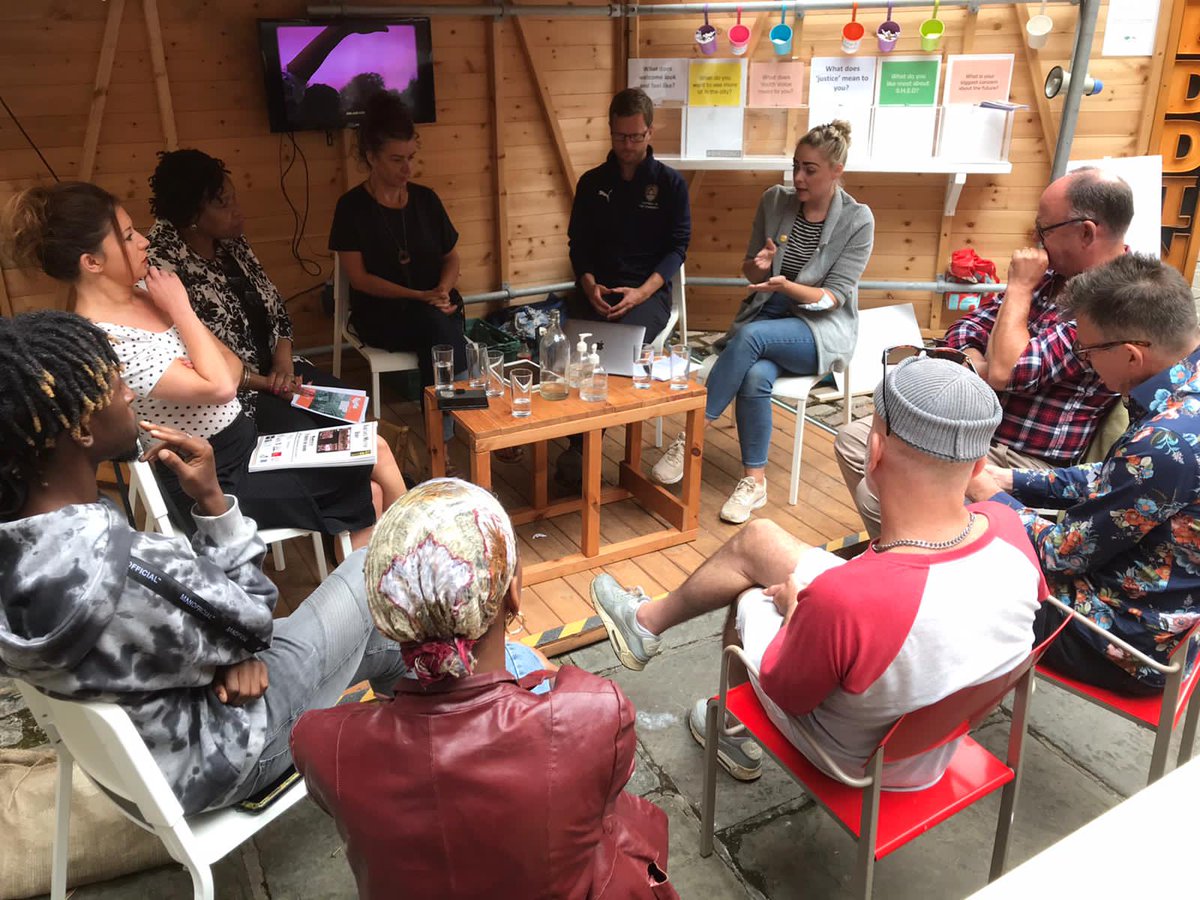 Creative placemaking with young people: the role of justice and protest
A S.H.E.D / CivicLAB panel in partnership with the National Justice Museum
On 18th February 2022, Matt Hawthorn, co-lead of CivicLAB Research Group at University of Derby, chaired a panel discussion on the role of creative placemaking, the importance of co-design and innovation as an approach to engage young people with museums, civic pedagogy, design, artist and cultural practice, and issues around protest and justice. 
CivicLAB is an interdisciplinary research group centred on participatory culture, creative dialogue and experiential design for social impact. Researchers and practitioners in the Lab amalgamate a diverse span of creative practices and perspectives across the arts and social sciences to contribute to this burgeoning field of enquiry; interrogating, extending and redefining the value of creative practice to the public sphere.
On the panel:
Chair: Matt Hawthorn, Co-lead of CivicLAB Research Group at University of Derby
Dr Nick Owen, MBE, CEO Mighty Creatives
Professor Keith McLay, Provost Learning and Teaching, University of Derby
Mthabisi, film student and artist, University of Derby
Dr Rhiannon Jones, Associate Professor (Civic) University of Derby and CEO of S.H.E.D
Simon Brown, Project Curator, National Justice Museum
Will Turner, Community Manager, Port Vale FC Foundation