Derby Voice was installed at Derby Cathedral in July 2021
Work created by dozens of young Derby artists is taking centre stage in an innovative exhibition set to go live outside the city's cathedral this summer involving nearly three hundred young people from the city of Derby who are creating murals, videos and audio installations, which address issues of exclusion and draw on the influence of contemporary issues such as the Black Lives Matter movement, mental health, education reform, employment opportunities, bullying, barriers to opportunities and LGBTQ+ rights.
The Derby Voice installation has been developed by Designing Dialogue Community Interest Company (S.H.E.D), the first spin out company from the University of Derby's School of Arts. It is part of the University's nationally-acclaimed S.H.E.D (Social Higher Education Depot) initiative, and the public will get a chance to see and hear the work for themselves at Derby Cathedral from 16-19 July.
Working with local organisations, the S.H.E.D team, staff and students from the University's Interior Design programme have designed the installation space for Derby Voice, just as they played a part in developing the S.H.E.D, which is a flat pack shed that can be easily transported and constructed as a venue for various uses, such as creative workshops and public consultations.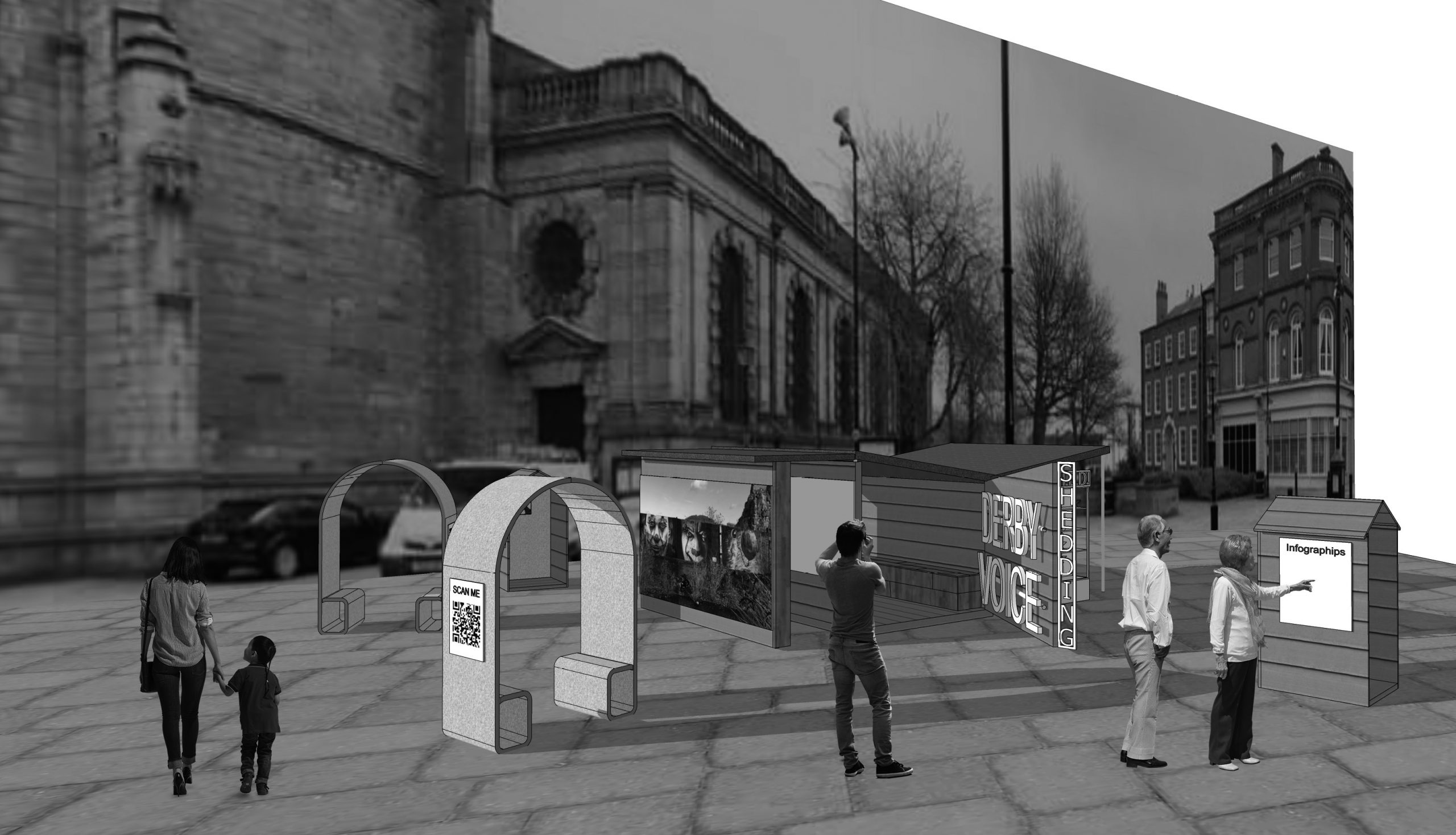 In addition to the support of the University, the event has been made possible through collaboration with a range civic and arts organisations in the city and beyond, including Derby Cathedral, Derby County Community Trust, Derby City Council, Baby People, ArtCoreUK, Derby Theatre, Quad, Art Council England, Amplify U, MPrezEnterprise, VoiceMag, National Citizens Society Government Youth Project and Co-Creators Change Midlands Network.
Even before the event, we can see the difference it is making to these young people's lives. We have been able to purchase equipment which helps them to develop their careers as freelance artists, and for another, the transformation to their sense of self-esteem has been the most important impact of their involvement.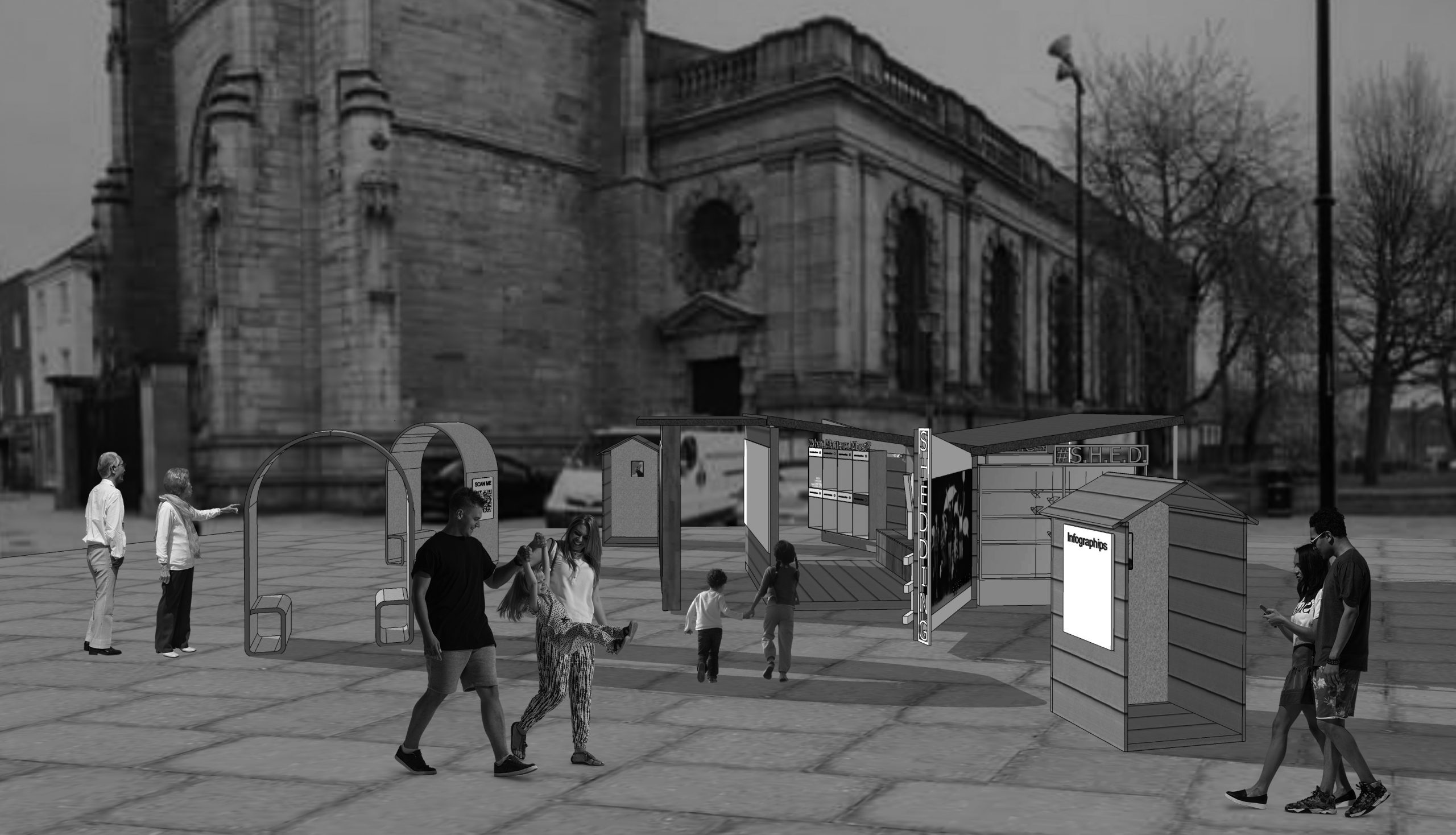 For more information about the event get in touch using the details on our Contact Us page
---
To find out more about Designing Dialogue CIC that runs S.H.E.D visit our About page