At Timber Festival in 2022 we were invited to showcase our skills at running a workshop in the National Forest!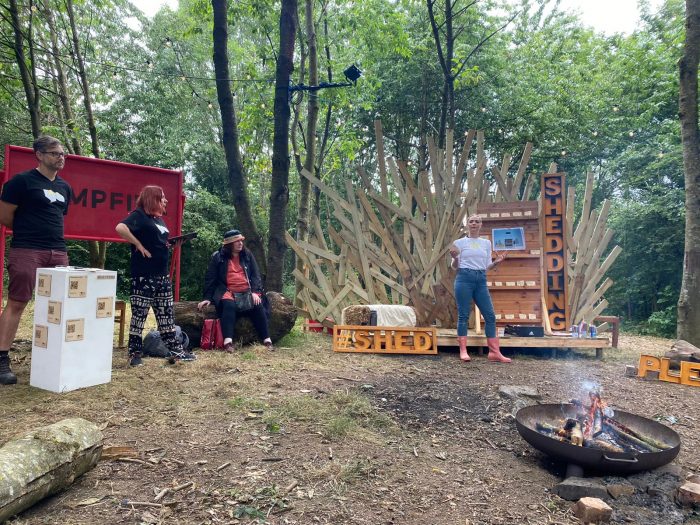 As we are an upcycled DIY S.H.E.D that now has over 21 possible bespoke configurations, all designed with the public to deliver live events, workshops, talks, performances and exhibitions, this was the perfect outing for the S.H.E.D Team!
At Timber Festival we invited the festival goers to help us create new ideas for S.H.E.D. Ideas that were focused on nature-connected practice and research. We had so many brilliant ideas from the generous Timber Festival audiences. Ideas, questions and provocations about what we could do next to help promote changes in society to help save our planet! 
We collected a wall that became filled with pledges, hopes and dreams for a nature-connected future.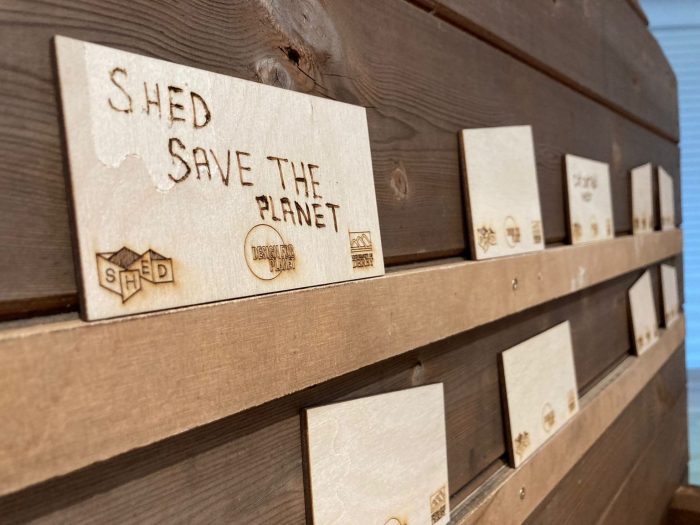 Thank you to everyone for coming to put your voice on our wall as a call for action. Global Design leaders and innovators from Design for Planet, COP26 have started it off, and Timber Festival, you took the batton and have continued keep the conversation alive by telling us what you think and helping team S.H.E.D to finalise and shape the nature-connected voice of S.H.E.D! 
Massive Thanks to Timber Festival and Wild Rumpus, National Forest. 
Thanks to the S.H.E.D Team: Barend Slabbert, Jade Murden, Alix Manning-Jones and Rhiannon Jones.